Nigeria's yearly inflation rose to 12.8% last month from 11.4% in February, even as growth projections of the economy remain gloomy.
According to the National Bureau of Statistics (NBS): "The higher price level was reflected in faster increases across all divisions," adding that it is expecting inflation to end the year at 10.16%, which is above the apex bank's upper limit target of 9%.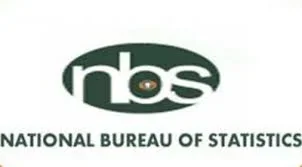 Transportation costs, the planting season, and foreign exchange movements created significant upward pressures on the Food index in March.
The Food index increased by 12.7%, up by 1.4 per cent points from rates recorded in February as all major food groups, which contribute to the food sub-index, increased at a faster pace.
Read more:
NBS report