The Professor Ango Abdullahi- led Northern Elders Forum (NEF) has risen from its meeting in Zaria on Sunday with a verdict that President Muhammadu Buhari has failed Nigeria.
According to Dr. Baba-Ahmed: "Northern Elders Forum has refrained from comments on major developments relating to management of national security and governance because it is convinced that these are times which require the highest levels of responsibility and circumspection in the manner elders and leaders in the nation contribute to the search for solutions to the multiple problems which face the nation.

"It has become necessary and appropriate, however, to make public, the position of the Forum on important matters that affect the manner Nigerians live, and the future we must address.

"The Forum regrets that by any standard of judgement, the leadership of President Muhammadu Buhari has failed the nation in the vital area of improving its security. Poverty, particularly in the North, and massive social security have worsened under this administration. The relationship between insecurity and poverty is fundamental, but the administration does not appear to have any idea on what will provide relief or solution.

"It gives the Forum no pleasure to say that it had warned Nigerians that President Buhari lacked the will, the competence and commitment to lead it into a secure and prosperous future before the 2019 elections.

"It is shocking that in spite of unprecedented consensus among Nigerians that the administration requires a new resolve, approach and leadership in the fight against the nation's multiple security challenges, President Buhari appears either totally isolated or in deep denial over the result of his failures to secure Nigerians.

"With this type of mind set, it is difficult to see how President Buhari can accept the challenge to radically improve his handling of our security situation. Nonetheless, we believe that Nigerians must continue to raise our voices and organize through all legitimate means to demand that the administration addresses major failings in his perception of our situation and his response to our demands for our rights to security.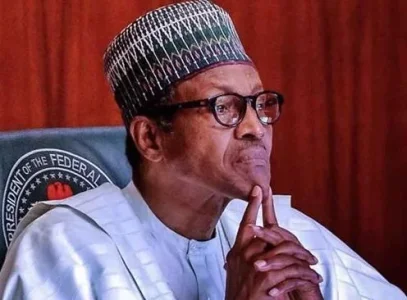 Read more via
The Nation Newspaper Nigeria
–
Get More
Nigeria Metro News
Last edited by a moderator: