The founder and chancellor of Landmark University, Omu Aran, Kwara State, Bishop David Oyedepo has posited that African countries will continually be denied of desired development if it ignore core areas as agriculture.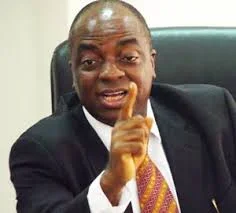 He made this submission at the third convocation of the university.
The cleric emphasised that what African nations need for sustainable growth and development is a generation of indigenous solutions, particularly in the field of agriculture.
He cautioned Africans against allowing western education to destroy native intelligence that they were divinely endowed with.
Oyedepo, who said that forefathers in Africa started farming, identification of edible plants and crops before the coming of colonialists, added that poverty among black men was a product of unused brain and capacity to think solution.
Explaining that there is no united nations anywhere but committee of nations, Oyedepo added that every nation bore its cross, as many countries currently faced their challenges.
He said knowledge is the new currency of the world, adding that application of knowledge would bring about desired changes.
"Human beings are created with equal capacity. They are created with equal brain cells and body system for men and women, equal destiny and equal opportunities", he said.
He also said that there are unlimited opportunities yet untapped in the society, charging young generation to arm themselves with required skills to effect meaningful changes in the society.