Dr Pius Odubu, the deputy governor of Edo state on Saturday said Gov. Adams Oshiomhole had rated him as the best candidate for the Sept. 10 gubernatorial election in the state.
Odubu, an aspirant to the governorship seat on the All Progressives Congress (APC), made the claim at a reception organised for him by his team of supporters in Benin.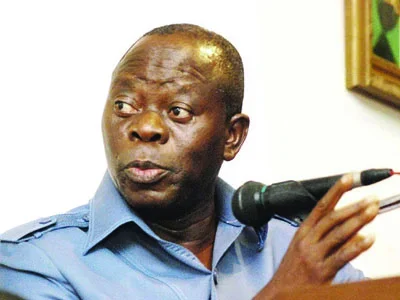 He said that he had understudied the governor since their assumption of office more than seven years ago, and that the governor had groomed him for the number one seat.
"I have been in school; I have been in Oshiomhole's school of governance and he, himself, has rated me as the best." he said.
"By His grace, I know and I believe that I am the man that will take over from the governor,'' Odubu said.
He urged APC's delegates for the June 18 primaries of the party not to be coerced into voting against their preferred aspirant, stressing that they must freely choose who would govern them.
Source:
Guardian