A former minister, and the current chairman of the Peoples Democratic Party in Plateau State, Damishi Sango, has blasted President Muhammadu Buhari for his approach to governance, saying his policies are "dictatorial" in nature.
Mr. Sango said the level of hardship under the current administration has forced many Nigerians to live in abject poverty.
"Not many thought the first year of Muhammadu Buhari would look like this. The pump price of petrol at 145, per litre, the Naira at 380 to a dollar, not a single road tarred, the 2016 budget in baby step, no minister has received a tranche for work, salary backlog now a routine, herdsmen as killer squads, Biafra on the rampage, Niger Delta brigands reborn, the change mantra muted jobs," he said.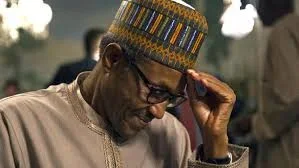 He said current events were a repeat of the harsh Nigerian economy during Mr. Buhari's military government in 1983.
"Buhari is not a democrat, he jailed our parents during his rule as military head of state; I was a witness to that, our people suffered severe hunger, just as the hunger that is biting now," Mr. Sango said.
The PDP leader said this on Tuesday at a press conference at the party secretariat in Jos.
He said most Nigerians who voted Mr. Buhari in 2015 were disappointed.
Source: PremiumTimes