Vice President Yemi Osinbajo yesterday spoke at the annual conference of The Platform, a non-denominational conference organised by the Covenant Christian Centre, Abuja. He spoke extensively about the 2016 budget.
Here are 10 things he said about the budget: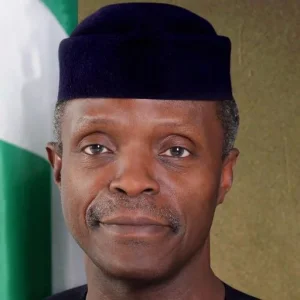 1. The 2016 budget will become operational in few days.
2. The reconciliation committee of the National Assembly on the budget is currently working on lapses noted by the executive after details of the budget were submitted to President Muhammadu Buhari.
3. The budget will tackle adequately the problem of electricity in the country as government plans to resume work immediately on power projects left uncompleted by the last administration.
4. The new day in Aso Rock is that of a Presidency that is committed to ensuring a departure from the past culture of corruption and profligacy in government.
5. There will be an Innovation fund this year which would deploy significant resources for the aim of creating opportunities for the youth to access fund for innovation and entrepreneurship.
6. There will be the establishment of technology innovation hubs across the country; two super hubs (in Lagos and Abuja) and six regional hubs in the six geo-political zones in partnership some major technology companies.
7. 65,000 young Nigerians to be trained in hardware and software services and in animation;
8. on June 23, 2016, Federal Government would launch a Presidential Technology Innovation Initiative targeted at 50 Nigerians engaged in innovative start-ups to be mentored by major technology innovation companies.
9. The government is planning a bursary award to 100,000 STEM undergraduates developing their interests in programming, robotic and animation technology, in addition to deploying technology in the training of the 500,000 teachers that are expected to be employed under the social investment of government this year.
10. The VP's Office to institute a literary prize in poetry and short stories during independence anniversary to encourage field of humanity/arts.