In the spirit of the International Women's Day, we celebrate Nigerian women under 40 who have made made important contributions to society through their work.
1.
Affiong Williams
Affiong Williams is the Founder of Reel Fruits. Her company is focused on packaging and branding and processing of quality fruit products. In 2015, she was featured in Forbes Africa's 30 Under 30 Tomorrow's Billionaires List. The Reel Fruit brand has won numerous both Internationally and in Nigeria.
2.
Ebi Atawodi
Ebi Atawodi is the General Manager of Uber Nigeria. She previously worked as head of Corporate Communication at Etisalat and High Value Sponsorships at Etisalat. Uber is one of the world's largest cab hailing companies.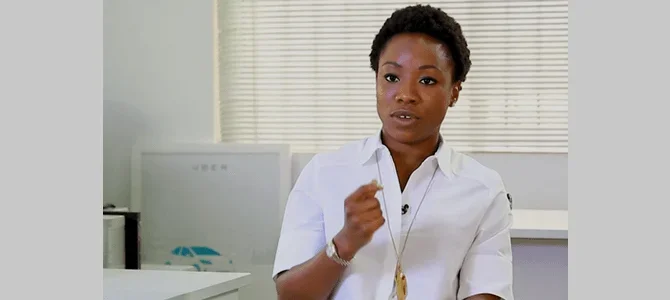 3.
Uche Pedro
Uche Pedro is the founder of Nigeria's biggest lifestyle brand , Bella Naija. Her work has totally revolutionized the wedding industry in Nigeria. She is also the founder of BainStone Limited which was chosen as one of 50 high potential Nigerian SMEs and awarded a British Airways Opportunity Grant.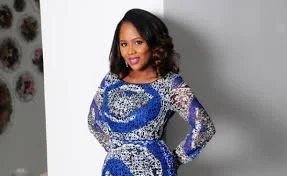 4.
Linda Ikeji
Linda Ikeji is the owner of Nigeria's most popular gossip blog - Linda Ikeji Blog. She shares gossip in an easy to read and relateable manner. She's currently on a mission to build a music empire with the creation of Linda Ikeji Social, Linda Ikeji TV and Linda Ikeji Studio.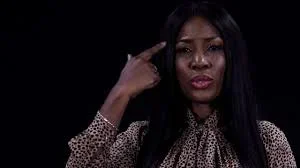 5.
Funke Akindele
Funke Akindele is a Nigerian actress. She is the brains behind the hit TV series, Jenifa's Diary. Her show tackles serious societal problems with humour. She has won multiple awards both in Nigeria and Africa at large.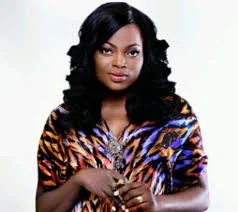 6.
Ola Orekunrin
Ola Orekunrin is a British-Nigerian medical doctor. She is the founder of Flying Doctors Nigeria, West Africa's first air ambulance service. She was listed among Young Global leaders by World Economic Forum in 2013. She was listed on Forbes Africa's 30 before 30.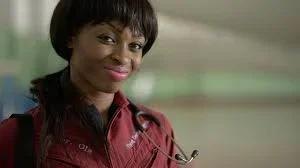 7.
Azeezat Oshoala
Azeezat is a Nigerian female footballer who currently plays for Chinese side Dalian Quanjian F.C. She has represented Nigeria in several football tournaments. She was named 'Best player' at the 2014 FIFA U-20 Women's World Cup and 2014 African Women's Championship.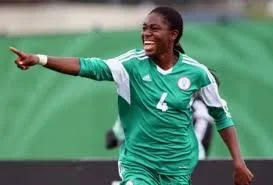 8.
Blessing Okagbare
Blessing Okagbare is an award winning Nigerian athlete. She beat Usain Bolt, to the 2016 Guinness world records feat as the athlete with the most diamond league appearances. Okagbare holds the women's 100 metres Commonwealth Games record for the fastest time at 10.85 seconds.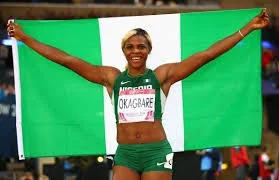 9.
Rinsola Abiola
Rinsola Abiola is a Nigerian Politician. She's currently one of the youngest member of the All Progressives Congress, APC. Ms. Abiola is the New Media Aide to Yakubu Dogara, Speaker of Nigeria's house of representatives.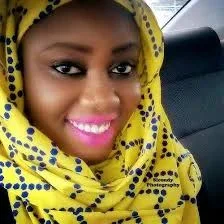 10.
Chimamanda Ngozi Adichie
Chimamanda Ngozi Adichie is currently the face of Nigerian literature. She is a fierce advocate for gender equality. Adichie has won numerous literary awards including the National Book Critics Circle Award for Fiction.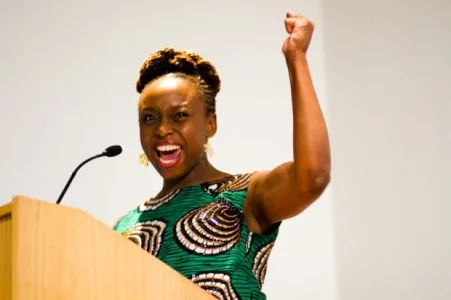 DISCLAIMER : The numbering on the list does not represent a ranking system.