The Central Bank of Nigeria yesterday announced that it has set aside N2.5bn for members of the National Youth Service Corps with good business ideas to actualise their dreams.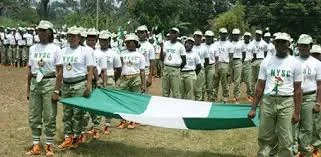 The fund according to the apex bank will be distributed to corps members under the Youth Entrepreneurship Development Programme, YEPD.
Here are 10 key things you should know about the fund:
1. The fund was set from the N220bn Micro, Small and Medium Enterprises Development Fund
2. Through the YEPD, The CBN targets to create one million jobs for corps members.
3. The purpose of the programme is to address the challenges of youth unemployment in the country
4. The Central Bank will disburse the fund in collaboration with Heritage Bank Plc.
5. The banks will provide each corps member a maximum of N3m to operate a business.
6. The banks will also develop the entrepreneurial capacity of the youth before granting the loans.
7. The activities to be covered under the programme are start-ups and expansion projects in the agricultural value chain (fish farming, poultry and snail farming), cottage industry, mining and solid mineral, tourism, arts and crafts, Information and Communications Technology and any other activity that may be determined by the CBN.
8. Degree certificates and discharge certificates of interested corps members will serve as collateral to secure the loan.
9. It's not a grant but a loan, therefore it must be repaid.
10. Names of the first set of beneficiaries has already been compiled by NYSC and sent to CBN.