Guinness World Records on Tuesday, April 10, 2018, recognized Masazo Nonaka, a 112-year-old Japanese national, as the world's oldest living man.
Nonaka, who lives in a family-run hot spring inn on the northern island of Hokkaido, received a certificate from Erika Ogawa, vice president for Japan at the record-keeping organization.
The former inn owner in the town of Ashoro now likes to spend time with his family and also reads newspapers, watches TV and indulges in sweets, according to Guinness.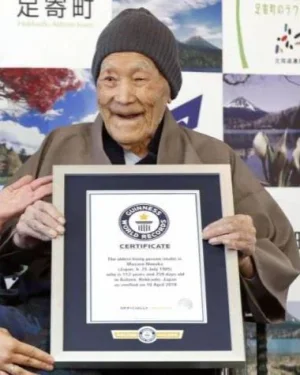 Read more via The Trent –
https://ift.tt/2qlFjlk
Get More
Nigeria Metro News
Last edited by a moderator: