15 of President Muhammadu Buhari's ambassadorial nominees are already at the end of their public service careers; SAHARA REPORTERS.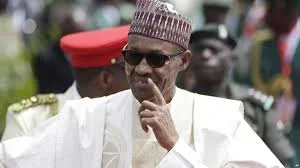 According to the online media platform, Mrs. Vivian Okeke (Anambra), Mrs. Nonye Udo (Anambra), Mr. Munir Liman (Bauchi), Mr. Lawal Abba Gashagar (Borno), Mr. Martin Cobham (Cross River) and Mr. Manaja Isa Tula ( Gombe). Others are Mr. Habib Abubakar Goni (Gombe), Mr. Enoch Peer Duchi (Kaduna), Mr. Rabiu Akawu ( Kano), Mr. Ahmed Inusa (Nassarawa), Mr. Isa Ibrahim (Niger), Mr. Bankole Adeoye (Ogun), Mr. Kenneth Nwachuku (Imo), Mr. Emmanuel Oguntuase (Ekiti) and Mrs. Abibat Adekunbi Sonaike (Ogun) are among those nearing the end of their career.
6 of the above listed ministerial nominees are due for retirement this year while the other 9 will retire in 2018. One of the requirements for the nomination of career officers for ambassadorial appointments is that such officers must have a minimum of 36 months in service before retirement.
A source said that the decision of the Federal Government to send out soon-to-retire officers is viewed as a great disservice to the Foreign Service. The source also disclosed that career officers are already angry with the Federal Government for stopping the payment of their Domestic Service Allowances and irregular payment of salaries. Their sense of grievance against the government, added the source, will increase with the decision to nominate soon-to-retire career officers.