Sad as it is, death of players on the pitch is not new in the game of soccer. Over the years, there have been players who died directly from injuries sustained while playing, or died after being taken ill on the pitch.
This is why Football body, FIFA (Federation of International Football Associations), have considered it mandatory cardiac testing, both during matches and training. It is already in place for years in some countries. But has this really halted the death of players on the field? The latest of these deaths is Cheick Tioté, an Ivorian defensive midfielder; who collapsed and lost consciousness during a training session and was pronounced dead later that day with a suspected death cause of a heart attack. Tiote died on 5 June 2017.
But below is a list of African players who have died on the pitch.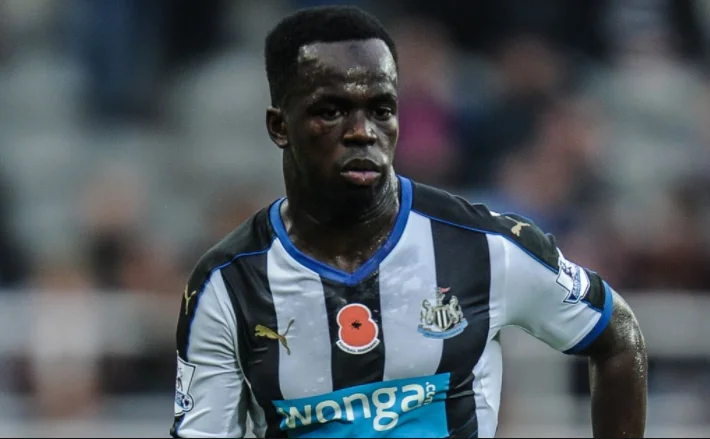 Cheick Tiote



1. Samuel Okwaraji:

Nigeria's Samuel Okwaraji died playing a World Cup qualifier against Angola in 1989, aged 25.


2. Marc Vivien Foe

– Cameroon Player, Marc Vivien Foe died after collapsing during an international game in 2003


3. Cheick Tiote

– Ivorian defensive midfielder; collapsed and lost consciousness during a training session and was pronounced dead later that day with a suspected death cause of a heart attack. He died on June 5, 2017.

4. Gofaone Tiro

– Botswana winger; collapsed of a heart attack during team training session and was pronounced dead upon arrival at hospital. He died 28 April, 2017.

5. Moïse Brou Apanga

- Ivorian-born Gabonese defender for FC 105 Libreville died after suffering a heart attack during team training. He died 26 April 2017

6. Michael Umanika

– Nigerian midfielder for Zagatala PFK collapsed during a team training session in Zagatala. He died of a suspected heart attack. He died15 August 2016.

7. David Oniya

– Nigerian footballer collapsed three minutes after kick-off in a friendly match against Kelantan and died less one hour later in hospital. He died 13 June 2015.

8. Shetemi Ayetigbo -

During a Dublin & District Schoolboy League game against St Kevin's Boys, Ayetigbo, a Nigerian-Irish footballer collapsed and died. He died 31 May 2015.

9. Chinonso Ihelwere Henry

– Collapsed during a friendly game against FC Balotesti in the 86th minute, after having been brought on for only 10 minutes. With the temperature being 40 Celsius degrees, doctors tried reviving the Nigerian player for 30 minutes before declaring him dead. Supposedly, he underwent health tests a week prior to his death with no signs of problems detected. The cause was of his death was heart failure. He died 5 August, 2012.

10. Emmanuel Ogoli

– Emmanuel, a Nigerian player with Ocean Boys F.C. Collapsed on the pitch while playing a league match, and died later in a hospital. He died 12 December 2010

11. Benjamin Owusu

– A player with Cavaliers FC Parakou collapsed while playing in Benin. He died 10 November 2010.

12. Victor Omogbehin

– Omogbehin of Ilford F.C. collapsed during a league match. He played in the Isthmian Football League game from Ilford against the Lowestoft Town FC. He died 18 August 2010.

13. Endurance Idahor

– A Nigerian player with Merreikh collapsed during the match of his Sudanese club Al Merreikh against Alamal Atbara. He died in the ambulance. Autopsy report revealed that he suffered a circulatory collapse from a heart attack. He died 6 March 2010.


14. Moise Brou Apanga

– Former Gabon international died in training for Libreville 105 this April, aged 35.


15. Patrick Ekeng

– Cameroon international died while playing for Dinamo Bucharest in Romania in May 2016, aged 26.

16. Zambia's

Chaswe Nsofwa

died during a club match in Israel in 2007, aged 28.

17. Orobosan Adun

– Before an away match with Enugu Rangers, Goalkeeper Adun of Warri Wolves FC, was assaulted by thugs suspected to be fans of the opposition team. Adun died 3 days later from internal haemorrhage, during a training session. He died at the age of 28 on 26 May 2009.