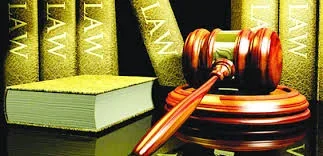 17 out of the 109 screened lawyers by the Legal Practitioners' Privileges Committee, LPPC, has been conferred with the rank Of Senior Advocate of Nigeria.
Chief Registrar of the Supreme Court, Mr Sunday Olorundahunsi, according to Channels announced the approved list, saying the award was a mark of excellence of the legal profession by the nominees.
He added that while no female met the criteria set by the committee for the award.
Popular Human Rights lawyer, Mr Festus Keyamo, also fell short of the requirements for the award.
Those approved are:
(1). Dr.Olu Onagoruwa
(2). Prof Joash.O.Amupitan
(3). Olusola Olaseni Idowu
(4). Dr.Ernest .M.Ojukwu
(5). Ahamefula.I.E.Ejelam
(6). Chike G.Onyemenam
(7). Tawo E.Tawo
(8). O.O.Adejuyigbe
(9) S.A.Ogwemoh
(10) Dr.A.A.Olawoyin
(11). Dr.J.O.Olatnke
(12). T.O.Busari
(13). Kevin.C.Nwufo
(14). Dr.Amuda-Kannike Abiodun
(15). Oluwakemi.A.Balogun
(16). Hakeem.O.Afolabi
(17). Gerald G.E.Ezeuko.