The Students Union Government (SUG), President of The Polytechnic Ibadan, Oluwadamilola Peter Edema and eighteen other students of the institution who were detained at the Oyo State Police Command headquarters, Eleyele Ibadan have been freed.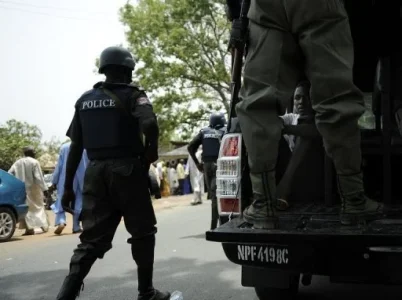 The students according to the Public Relations Officer of the command, Adekunle Ajisebutu were arrested on Friday for assaulting policemen on duty, breach of public peace and invasion of the command.
But the students claimed that they were at the command to bail two of their colleagues who were wrongly arrested by the police.
President of the SUG, Edema confirmed on Sunday evening that they had been released.
Treasurer of the union, Mariam Anifowose in a telephone conversation with our correspondent also confirmed that all the students detained had been released.
The students, however, did not give details of their ordeal at the detention and the conditions to which they were released.
Daily Post learnt that the impending protest planned for Monday (today) by the students to express their grievances over the arrest of their colleagues propelled the police to release them.