Feelers emerged on Wednesday that Visafone was winding down operations and had sacked more than 83 per cent of its workers as part of its acquisition by the MTN Nigeria, PUNCH reports.
It was gathered that over 2,000 employees were disengaged with effect from January 5, 2016, and were paid three months' salaries as severance package.
The only categories of employees said to be left were those in the personnel and transmission departments.
One of the affected workers, who spoke on condition of anonymity, told PUNCH that the sacking came as a surprise to many of them.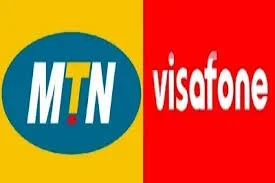 "We learnt that the management would downsize, but we were told that that would be later in 2016. It is, however, surprising that they are sending majority of us away so early in the year. Though they paid three months' severance benefits, but should it be this way?
"Some of us have put in five to 10 years of our lives in keeping the business going, but see what we are getting now. It is well."
A senior management employee at Visafone confirmed the sacking, but was quick to refer media enquiries to MTN because he was not authorised to speak on the deal.
When contacted, MTN Nigeria neither denied nor confirmed the deal, but said the management was already working on a statement that would be made available to journalists later in the day or today (Thursday).
- PUNCH