Two Chibok schoolgirls who escaped from Boko Haram militants have graduated from a high school in Washington D.C.
The two girls known simply by their first names Debbie and Grace graduated after completing junior year (11th grade) and senior year (12 grade) at a private school in the Washington metro area in America, Vanguard newspaper reports.
The medium said Debbie and Grace were part of the 57 girls who escaped from Boko Haram terrorists after the mass abduction of almost 275 schoolgirls in April 2014.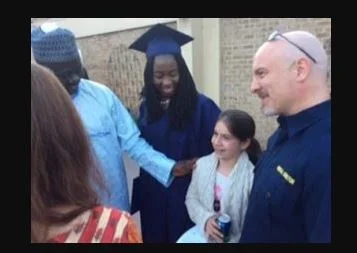 Unlike most of their colleagues who jumped out of the trucks en route Sambisa, the two were taken all the way to the terrorists camp in Sambisa before they escaped and made it back home in a terrifying journey that took about a week with their captors in hot pursuit.
They were the last to escape Boko Haram until last year's escape of Amina Ali after two years in captivity.