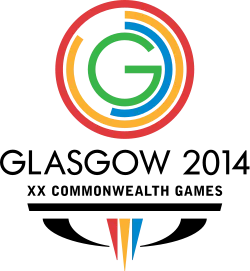 According to The Telegraph,an estimated 1.5 billion viewers are expected to tune in and watch the opening ceremony of the 2014 Commonwealth Games which commences today in Glasgow,Scotland.
The two-hour event which will kick-off by 9pm Nigerian time will be staged at the 40,000-seater stadium of Celtic Football Club.
The 6,500 registered athletes from 71 countries are expected to do a march procession through the crowd in one of the highlights of the opening ceremony.
Also expected in the opening ceremony will be a speech from Queen Elizabeth who will declare the Games open.
David Zolkwer, the Glasgow 2014 head of ceremonies said: "We knew right from the start that the source of inspiration and the voice and character and personality of the ceremony had to reflect and explicitly include the people of the city."
"You will see a lot of Glaswegians and Scots, and a lot of people from further afield, and you will also hear them," continued Zolkwer, who choreographed the 2010 World Cup Opening and Closing Ceremonies in South Africa , among other notable events. "We have a mass cast but we have set out to represent lots and lots of individuals. There is relatively little in the show that is about mass synchronicity.
"It's not about homogenising the city or asking them to pretend to be anything other than who they are. Given Glasgow is such a generous, hospitable, warm city, it seemed natural to think about how we behave as a host.
"The ceremony is about all of us – being interested in the people we are inviting into our house and hearing their stories, and looking more at what we have in common than what differentiates us.
"It's got humour, warmth, celebrating what we have in common. Having said all that, it will always feel like it was created in Glasgow . So, although we are telling a universal story, we are telling it with a distinctly Glaswegian accent, which means we are going to be irreverent, funny, principled, sincere, inclusive, personal, direct. We are talking down the lens, we are not asking the world to watch a show."