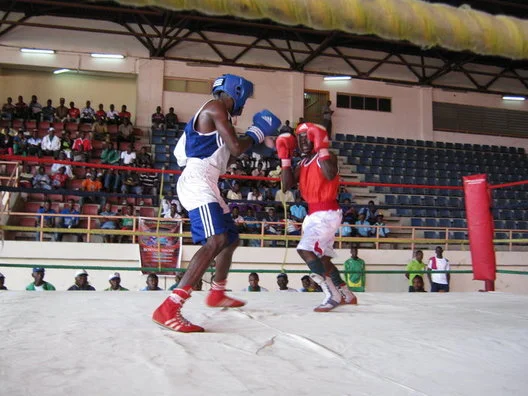 Boxing coach Adura Olalehin is confident that Nigeria will win gold medals at the 2014 Commonwealth Games in Glasgow.
Olalehin who is the assistant national coach of the Nigerian boxers going to the Games next week,said that they are aiming for nothing short of gold medals in their respective categories at the competition.
Amateur boxing has been one of Nigeria's forte at international competitions,but of late the country has struggled to replicate feats of their past global outings.
Eleven Nigerian boxers with their coaching crew have departed for their training tour and to fine-tune preparations for the Games.
"I'm targeting nothing but gold medal. I couldn't win it as a boxer but as a coach, I aim to bring it to Nigeria with the team of boxers we have,"Olalehin told The Punch.
"We are travelling today (Monday) with three women and eight men boxers," he added.