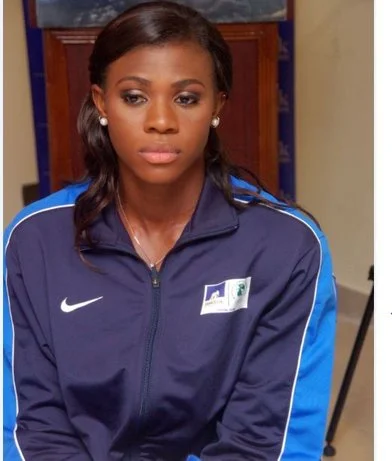 Nigeria's queen of tracks Blessing Okagbare has revealed that the just concluded 2014 Commonwealth Games is her best ever competition.
Okagbare in Glasgow,Scotland won a sprint double gold,winning the 100m and 200m event,and also a silver medal in the 4x100m relay to become one of the country's shining light at the Games.
"The Commonwealth Games is now done and over with and it proved to be one of my best international showings ever. I came away with double gold and a silver medal," Okagbare wrote on her facebook page.
She also recognised the support she got from her fans,pledging to do more in her quest for more glory.
"There are many more international competitions ahead for me in my career. And so as you come along this journey with me, I want to thank you all once again from the bottom of my heart for being there, and the great support you have all shown to me during the Games.
"You have all been awesome. God bless all of you and please keep me in your prayers as I continue with my career."
Okagbare will be leading Nigeria's charges to the African Athletics championship commencing this weekend in Marrakech,Morocco.