Primate Elijah Babatunde Ayodele, the founder of Inri Evangelical and Spiritual Church Wolrdwide, is a year older today, Sunday, February 14.
In an interview with
Vanguard
, he explained how the Holy Spirit moved former president, Goodluck Jonathan during the last 2015 general elections and for him to accept defeat just before the final announcement of the election.
The primate said: "Nigeria was at the verge of disintegration and you know all the things that had been said about Nigeria breaking. It was not saved by soothsayers or anybody. No. It is God that used him to save Nigeria and so, we should be grateful to Jonathan for being able to avert crisis that could put Nigeria asunder. It is difficult to see somebody like that, a Nigerian who would vacate the seat peacefully the way he did".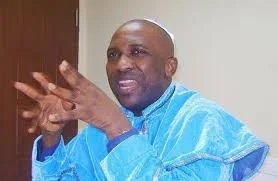 "I am not here to judge anybody. But nobody is a saint. It was God that masterminded all that Jonathan did during the election that led to the peaceful transition. Holy spirit moved Jonathan to surrender because, if he said he would not surrender, Nigeria would not be the same today as we would be in crisis. So, we must salute his courage. So, Buhari also must learn from his own past experiences, losing elections three times and, at 73, God now made him President. For Nigerians, their role is to be prayerful, he said"
Last edited: