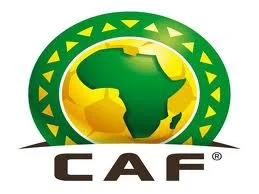 Nigeria have reported Congo DR to the Confederation of African Football(CAF) over their secrecy in their travel arrangements for this weekend's Nations Cup qualifiers.
Congo DR who replaced Rwanda in the qualifiers,are yet to communicate their travel plans to Nigeria,with their hosts kept in the dark over their scheduled plans.
Nigeria will on Saturday host Congo DR at the UJ Esuene stadium,before jetting out to Cape Town to face South Africa.
NFF head of international department Bola Oyeyode,on Tuesday wrote to CAF about the developments,before the Congolese Federation now wrote back about their advance party coming in on Wednesday(yesterday) and in need of visa on arrival,but they did not communicate to Nigeria their plans to arrive the country for the game.
"We are surprised at the attitude of the Congolese FA. They have kept silent all along, refusing to give us details of their travel plans, only for them to be requesting visa-on-arrival for their advance party which they stated would arrive in Nigeria on Wednesday," Oyeyode said.
"They gave no details of which persons constitute the advance party and no passport details. In any event, we have written to CAF to say we cannot arrange visa-on-arrival for them as we have no details, and moreover, there is an Embassy of Nigeria in Brazzaville. They should secure their visas before coming to Nigeria."