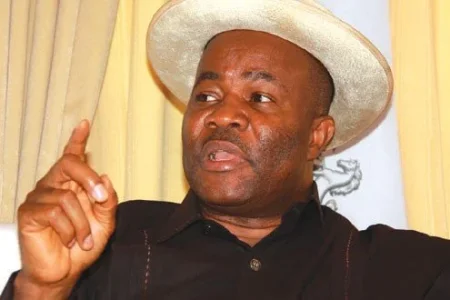 Arising from meeting between President Goodluck Jonathan, some governors and House of Representatives members of the Peoples Democratic Party (PDP), the Chairman of the PDP Governors' Forum and Akwa Ibom State Governor, Godswill Akpabio said that the PDP is strategizing to capture more states during 2015 elections.
He spoke with State House correspondents at the end of the meeting in the early hours of Tuesday at the Presidential Villa, Abuja.
He said that members of the PDP in the House of Representatives at the meeting passed a vote of confidence on President Jonathan and endorsed him to run for 2015 Presidential election.
Click here to read more
Source: #TheNation