Are you confused about how JAMB will execute the 2016 admission placement? Did you also hear about the point-system? Yes! Many did and actually share in your state of Aporia.
It is no longer news that the Joint Admission and Matriculation Board, JAMB, has introduced new measures for the 2016 admission. Different reports abound on the internet, however, not many are true of the new system.
Here are 11 things you should know about the 2016 admission: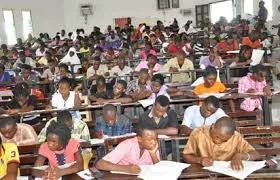 1. Post-UTME examination has been cancelled by the federal government.
2. JAMB did not instruct any institution to make use of point system as admission criteria. The institutions are given the freedom to develop their screening models which must not be in form of examination.
3. JAMB adopted 180 as the cut-off mark for 2016 admission into universities, polytechnics and colleges of education.
4. JAMB would no longer issue any admission letter to any candidate as directed by the minister.
5. Even though the board will not offer admission letters, it has been mandated to provide admission list and album to the institutions. [i.e, JAMB will offer you admission subject to screening by higher institution] You can check your status
HERE
.
6. The 2016 admission by higher institutions will be based on the 3 admission pillars of Merit, Catchment Area and the Education Disadvantaged Areas.
7. The admission quota as stated by Head of JAMB's Media and Information Unit, Dr. Fabian Benjaminis: 45 per cent for merit; 35 per cent for catchment area and the 20 per cent for education disadvantaged areas.
8. Universities have been handed the authority to issue admission letters individually.
9. The Federal Ministry of Education and other stakeholders in the tertiary education sub-sector have agreed on N2, 500 as the maximum fee for the post-Unified Tertiary Matriculation Examination, UTME.
10. Ahead of next year's admission, the Computer-Based Test, CBT, have been cancelled.
11. JAMB has announced November 30, 2016 as the closing date for 2016 admission. [i.e no institution can offer you admission or admit after this date]