The Minister of Finance, Kemi Adeosun, has indicated that next year shall be tough for Nigeria, and that the Federal Government will make extremely tough decisions.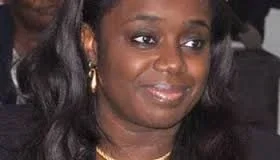 Adeosun gave this forecast while speaking at the opening of the 7th Annual Bankers Committee retreat yesterday in Lagos, noting that Nigeria was faced with some fairly significant micro-economic challenges that required some fiscal house-keeping.
Adenosine said: "It is going to be tough and we are going to have to make extremely tough decision. We have got the resilience and space to do that."
Adeosun noted that the country fortunately has some head-room, as the debt to GDP ratio is at 12 percent and that gives some space to run a deficit budget with the specific objective of stimulating the economy.