As political gladiators in the northern part of the country are warming their political machines in preparation for the 2019 election, there are several indicators that some prominent political actors are jostling for the 2019 presidency.
New Telegraph gathered that while some (within the ruling All Progressives Congress, APC) are banking their preparations on the possibility that President Muhammadu Buhari may not run for a second term, others within the ruling party and the Peoples Democratic Party (PDP) are hoping that with the performance of the APC-led Federal Government going into two years, the Buhari myth that shocked the whole country in the 2015 general elections might not count in 2019.
Judging from the economic hardship that has enveloped the nation in the last two years of President Buhari's administration, the president would need a miracle in the last two years of his first term to earn a second term.
It was gathered that within the APC, three governors from the North- West are currently working underground to ensure that they get the ticket of the party.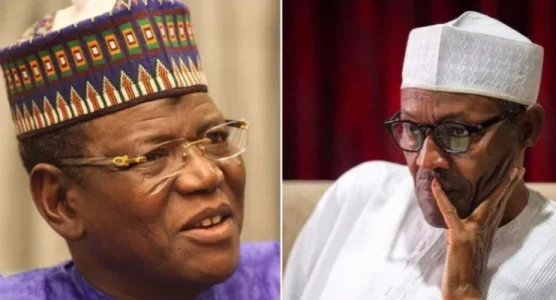 Sources say one of the governors, who is believed to be very close to the president, is said to be warming up for the battle. The sources explain that the governor has also busied himself with mobilisation of forces even outside the APC; mobilising even PDP members to cross over to the APC. A top member of the PDP in the South-West, who is a former minister, was among those contacted by the governor to move over to the APC.
Currently,
a former Governor of Jigawa State, Dr. Sule Lamido,
has declared his intention to run for the presidency in 2019, declaring that only God can stop him in 2019.
Lamido is currently the chairman of the reconciliation committee of the PDP and has been touring the whole country to bring back the PDP to life.
A former Governor of Kano State, Mallam Ibrahim Shekarau
to visit Governor Seriake Dickson. Shekarau is also said to be interested in the race.
Lamido has also been to Ekiti, Osun and Gombe states, among others in his bid to talk sense into the party faithful.
It was further learnt that former governor of
Kano State, Senator Rabiu Kwankwaso
, who has been having a running battle with his governor, Ibrahim Ganduje, who he installed, might also have an interest in the race.
Kwankwaso has kept a low profile, partly because of his battles in his native Kano. There have been speculations for a long time that he might return to the PDP, owing to his marginalisation in the APC.
But it was learnt that the North-East PDP are also up to the battle for the presidency. Since 1999, only the North-West has produced the presidents of Northern extraction – Buhari and the late Umaru Musa Yar'Adua.
The argument is that North-East has more PDP presence than any other part of the North.