Emergency workers have recovered 25 bodies from the site of a plane crash in Colombia and six people have been rescued alive, according to officials.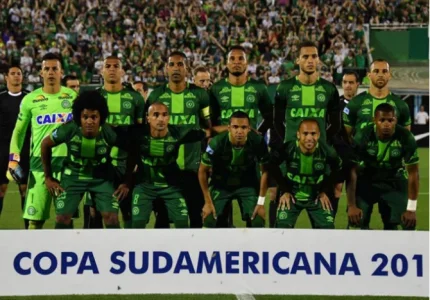 The chartered plane had 81 people on board, including players from a top-flight Brazilian football club, when it came down in mountains near the city of Medellin.
Unconfirmed reports have named two of the survivors as Chapecoense Real players Alan Ruschel and Danilo. Pictures posted to social media by the players themselves suggested that the club's delegation, which included the first team squad, coaches and journalists, represented the majority of the passengers.
The Colombian air space authority, Aerocivil, confirmed six people were rescued before efforts were suspended at around 3am local time due to heavy rain.
They consisted of three players, two crew members and a journalist.