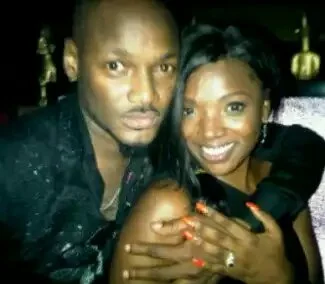 When 2Face Idibia and Annie Macauley announced their wedding plans few years ago, many concluded it would be a marriage made in heaven and delivered on earth.
But they've been married for a while now and the marriage seems to be working out fine...until 2Face's past affairs crept into the picture...though they were never away.
The popular artiste has seven kids from three women including his wife Annie Idibia.
In a recent interview with Motherhood-In Style Magazine, Annie voiced how she feels about 2Face past affairs and kids.
"I wish I was the mother of all his kids; the seven of them. But they are my kids; I just wish I was their biological mum. They're awesome; you can't help but love them. Everything else has made everything better," she said, a strong indication that she is not happy about her husband's past affairs.
In the past few days, several photos of 2Face and one of his baby mamas dominated some blogs.
In the photo, 2Face was seen kissing Pero Adeniyi, mother of three kids out of his entire seven kids.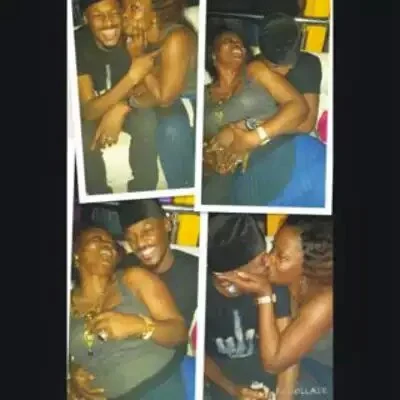 Some bloggers had nailed the artiste for cheating on his wife, but apparently the photo was taken before Tu baba married Annie.
Annie has responded to critics by releasing a statement which reads:
"I am aware of the photo's circulating the internet with my husband and Pero Adeniyi. I want to state officially that I was not in that space at that time and therefore there was no confrontation between myself and Pero Adeniyi.
Pero Adeniyi and this momentary indiscretion poses no threat whatsoever to my relationship with my husband.
As a matter of fact for all of our children's' sake, I do encourage cordial relationships with parties involved.
This year, my focus is solely on God, Family and my Career which doesn't give me the luxury of paying attention to any distractions.
I thank you for your respect in this matter."
Tu Baba has also reacted by saying: "Our love does not have 2 make sense 2 u. pls go on with your perfect life and know the true story behind something before u judge and start making nasty comments based on an orchestrated story by some blog.U shall know the truth and the truth shall set u free.LYTID uwana idibia."
But its obvious that the couple are trying to hide the effect of the photos...and how it affects them.
For 2Face and Annie to make two different statements about an issue that affects their marriage is a huge blow to their relationship.
One would have expected the couple to make a joint statement that depicts harmony and love if it truly exists in their home, or even fake it.
But as it seems, Tu baba's past affairs is hunting his marriage...and since the other women and kids will always be present...2Face and Annie must learn to live with that...or find a way to live their lives separately.