Annie Idibia nee Macaulay, Nollywood actress who recently emerged the Actress of the Year at the Peace Ambassadors Achievers Awards that was staged in Abuja has come under criticism from Nigerians who argued that though she might be adored and seen as a darling by fans, they remain unconvinced that she deserves the award.
Some of the those who spoke out against the credibility of the Annie's win are:
Evans:
Seriously, getting married to 2Face comes with benefits... Actress of what year? Next year?
Cassie:
Nooo... Noooo... Noooo... Actress of the year for what now? I'm not beefing her because i like her but this award isn't for her.
Olumide David:
Hahahaha... Act kini? I aint hating but what movie merited the award? And peace? *Lol* Congrats sha!
Jessica:
Actress of the year? Tell me you are joking. Buhahahahaaahhahahahahaahhaahahahah... I think we are being punk'd.
Gloria:
Good for her. Does winning this award have some criteria or is it just being a celebrity? #justasking
Would you award Annie Idibia the award of Actress of the Year as an organiser of such an event?
#AnnieIdibiaMacaulay #PeaceAmbassadorsAchieversAwards #2faceWifeAnnieIdibia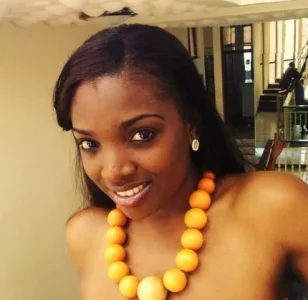 Annie Idibia
2Face Idibia & Annie Macaulay