A bloody clash between Hausa\Fulani scavengers and some local residents of Itiam Etoi in Uyo Local Government Area of Akwa Ibom State, has left no fewer than three persons dead and scores injured.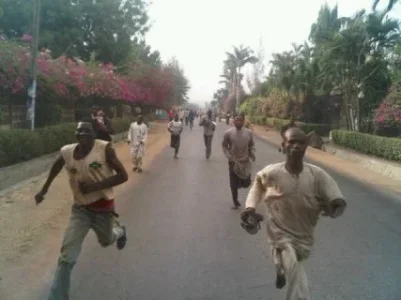 The incident, which happened on Wednesday, saw a Hausa scrap dealer transporting a power generator on wheelbarrow and was accosted around the Udo Udoma area of Itiam Etoi, of the state by some locals.
A heated argument ensued during which the Hausa scrap dealer, who reportedly described the incident as harassment, mobilized his men and launched a reprisal attack.
They were said to have used all manner of weapons in the rift which caused tension in the community.
An eyewitness, Mr. Okon Effiong, told Vanguard: "When the 'area boys' stopped the Hausa man, they asked him for settlement. He refused to pay and it led to a fight and a reprisal attack from the Hausa\Fulani settlers in the area.
"They arrived in large numbers with machetes and clubs and started cutting anyone they found on the road. Some of them carried iron rods with which they destroyed properties and chased shop owners away.
The Police Public Relations Officer, PPRO, Cordelia Nwawe, who confirmed the incident on Thursday, assured that peace had already been restored to the affected community.
According to her, some victims of the fight have been discharged from the hospitals.