The crisis rocking the Peoples Democratic Party (PDP) in Ogun State worsened yesterday as three factions conducted separate congresses across the 20 local government areas.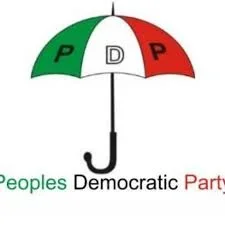 The factions also conducted parallel wards congresses in the 236 wards.
There are allegations that the Chairman, Bayo Dayo and the Secretary, Semiu Sodipo, have sidelined "perceived enemies".
The factions, which conducted the congresses at separate locations, were said to be led by Dayo, former House of Representatives Speaker Dimeji Bankole and National Assembly member, Ladi Adebutu.
In Abeokuta South Local Government, Bankole' s faction conducted its congress at Ake Palace, Adebutu's faction at the Centenary hall about 185 metres away and Dayo's camp at Igbore Townhall, Igbore.
It was gathered that parallel congresses were conducted by the factions in other local governments and they were without incidents.
Source: The Nation