Embattled Customs Boss, Hameed Ali may not honour the Senate summon this morning. Earlier on Tuesday, Mr. Ali had written the Senate, notifying the lawmakers of his intention not to appear before them as scheduled because he had to attend a customs management meeting slated for Wednesday, same day he was expected at the Senate. But the lawmakers extended his presence till today.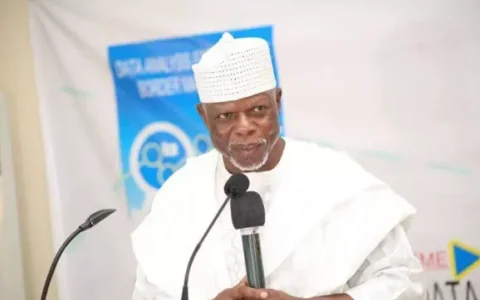 For the following reasons:
1. He met behind doors with Saraki on Tuesday – Hameed Ali, Tuesday evening held a closed-door meeting with Senate President Bukola Saraki. The outcome of their discussions was not revealed to the journalists but may not be unconnected to his appearance today.
2. Saraki is absent at the plenary today – Sounds like a connetion to the earlier stated point. Senate President Bukola Saraki is currently not at the Red chambers this morning, It is currently being presided by Deputy Senatr President Ike Ekweremadu.
3. Presidential Influence -- Ali is believed to be among the President's 'cabal' -- reason for being unyieldy. But the President on Tuesday ordered him to appear before the lawmakers. Howvever we may look at it, if Ali fails to appear before the Senate, Presidential influence may have contributed to it.