Calls from unwanted sources are increasingly becoming a frustration for mobile phone users. Here are three simple ways to block unwanted calls/contacts on your Android phone.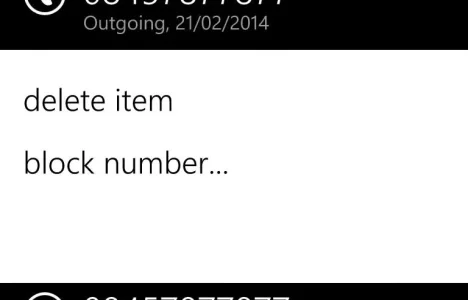 • Contact your mobile operator: A simple phone call to your mobile operator and stating your request can easily solve it.
• Use the Block contact/Auto reject feature on your phone: For most Android phones, tap the Contacts icon, scroll to the number, tap on it and then click on the menu button, tap on 'Block contact' on the menu list.
For Samsung phones, tap on the Phone icon on your home screen. Now select the number you want to block and when its details appear tap the More option in the top right hand corner of the screen. You'll see the option Add to Auto-Reject List appear. Tap that to solve the issue.
• Use a third-party app such as TrueCaller: When you can't block callers from your phone's OS you can still turn to third-party solutions. If you use anti-virus software on your phone, such as Avast, then you'll find the feature often included in the service. Otherwise you can download dedicated apps such as Truecaller which provides the same kind of solutions as those on the phones listed above.
Good luck!!
Culled from pcadvisor.co.uk