The Police in Plateau on Saturday said 44 members of the Shiite Movement, who embarked on a procession that later turned violent on Wednesday, were remanded in prison custody in Jos.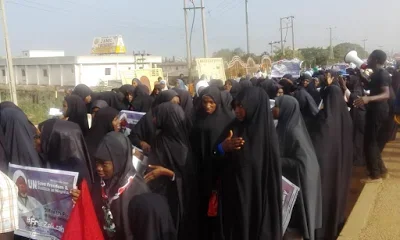 The Commissioner of Police in the state, Mr. Peter Ogunyanwo, disclosed this while briefing newsmen in Jos.
The Shiite members had embarked on a procession in defiance of police advice.
Violence erupted when the Shiite members had a clash with non -Shiite members.
Although, no person was reported dead, properties worth millions of naira were destroyed in the clash.
Ogunyanwo said that 45 Shiite members were arrested by the men of Operation Safe Haven and handed over to the police.
He said, "The procession by members of Shiite in Jos, which later turned violent, resulted in the arrest of 45 of them by the men of Operation Safe Haven and later handed over to us for prosecution.
"Without much delay, we arraigned 44 of them because one among them is a minor; he is just four years old.
"As I am speaking to you, the 44 arraigned have been remanded in prison."
NAN