The influx of cash into football has trickled down into the Nigeria Professional League as players now smile home with hefty pay package unlike in the past.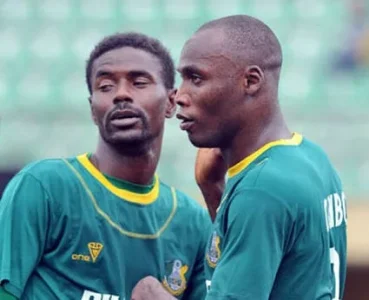 Owngoalnigeria.com recently concluded surveys on the top earning players in the Nigerian league, and while it is accepted that findings could be different from what the players earn, the difference won't be that much.
Reports was gathered from leaks provided by top officials of the 20 teams that participated in the Nigeria Premier League last season, and not from official sources.
Since the coming of Shehu Dikko as chairman of the League Management Company (LMC) they have been a steady flow of money into the league, with players now earning as much as 800,000 Naira as monthly pay.
See top 5 below:
Rabiu Ali N800,000
Gambo Mohammed N800,000
Chinedu Udoji N750,000
Namso Edo. N700,000
Ikechukwu Ezenwa N600,000
Share this: