Nigerian judges reportedly hired by Gambian dictator, Yahya Jammeh, to help him with election case won't be going to Banjul, The Gambian city for the Supreme Court sitting.
A Nigerian and Gambian legal experts told AFP on Monday that although five Nigerian judges and one from Sierra Leone had been invited to hear the case, none had responded.
Jammeh's own lawyer Edward Gomez said he did not know himself how many judges would appear on the day.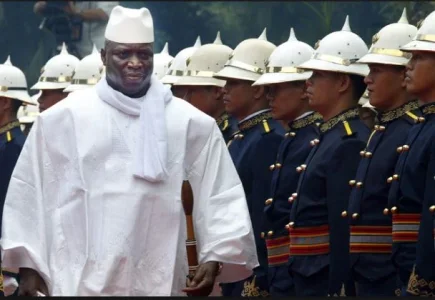 "Judges have been employed for the Supreme Court, they have been appointed," he told AFP by phone.
"Now whether they are here or they are not, I am in no position to tell you."
Chief justice Emmanuel Fagbenle is the panel's only sitting judge, as the Supreme Court has lain dormant since May 2015.
Several judges were fired after they commuted the death sentences of former military officers to life imprisonment.