Six Nigerian Pilgrims who died in the September 11 crane crash in Mecca had been buried, Nigeria's Consul-General to Saudi Arabia, Ahmed Umar said on Sunday.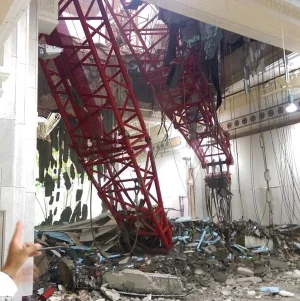 Mr. Umar who briefed journalists in Jeddah said, the bodies were buried on Seeptember 18, in a "specially designated cemetry" in Mecca, where all the victim of the crane crash were buried.
He said the bodies were buried after receiving invitation of the Saudi Authority. According to him, the consulate and the Nigerian Hajj Officials were fully engaged in the burial arrangement that took place on Friday evening.
He also said that the six other Nigerians who sustained injuries during the incident had received special attention. he said some of them had been discharged while others were still in the hospital responding to treatment.
The consul-general said the consulate had also organized officials of the affeted states in the event of pay-out of the money recently announced by the Saudi Authorities for the victims.
Today.ng