The Nigerian comedy industry has grown to be a full-fledged money spinning enterprise. It is becoming more interesting and worthwhile by the day. A few of the comedians have settled down with their spouses; enjoying their status as celebrity couples. Some are still single with no news of settling down soon, while some got divorced and not thinking of remarrying. Here is a list of some of them.
1. Lepacious Bose
Lepacious Bose, whose real name is Bose Ogunboye, warmed her way into our hearts with her quick wit and sharp tongue. Her name was an irony of her big size. The comedienne, whose widely celebrated weight loss is still spreading like wildfire is yet to tie the knot.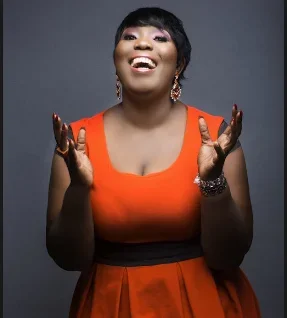 The witty lady is also an actress. Although it has been rumoured she's married, Bose is yet to officially deny or confirm the claim. She graduated from University of Ibadan with a degree in Theatre Arts. She started her career while in the university when she joined Afromedia Organisation.
2. Acapella
He is the CEO of Purple Roof Entertainment and brain behind one of Nigeria's most attended event, 'Comedy Goes 2 Church'. MC Acapella is one of Nigeria's top comedians.
Benneth Chinedu Daniel registered his name in the industry after winning the third edition of AY's Open Mic Challenge. Since then, he has been able to carve a niche for himself with his style of comedy devoid of vulgarity.
The Imo State born comedy merchant has always declined questions regarding his love life and marriage plans even till this very moment.
Acapella, also an On Air Personality with a popular radio station in Lagos and an actor has over the years won the hearts of so many entertainment lovers within and outside the shores of the country with his well-crafted jokes drawn from religious ministries.
Pella as some choose to call him is one man every lady would love to have as her own. The dark and chubby rib cracker was recently unveiled as the brand ambassador of Cedar Homes and has successfully stayed out of controversy in almost a decade in the funnyword circle. Many only wish he breaks the news of his marital status to the public as he is considered one of the most successful bachelors in the funny- world circle.
3. MC Shakara
The list cannot be complete if comedian, Kenneth Agberia, better known as Mc Shakara is not listed among the comedians who are yet to tie the knot.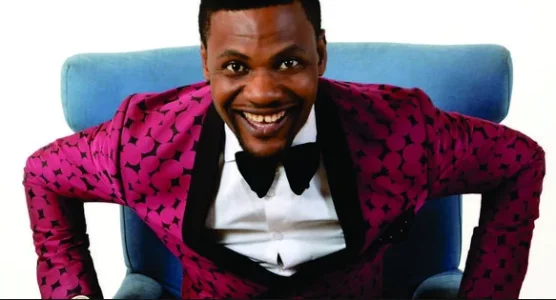 It is believed that he is called 'Shakara' because of his looks. The talented, tall and handsome comedy star drives one of the most expensive cars in town and is no doubt one of the big names in the comedy industry.
He is one person the public will wish to hear the news of his marriage anytime soon. Who knows, maybe with the recent engagement fever amongst entertainers, he might pop the big question to his lover who is not yet known.
4. Damilola Adekoya
Nigerian comedienne, Damilola Adekoya, popularly known as Princess, is another comedienne who holds her own on the stage. Her jokes are funny, fresh and she obviously has no qualms in making the audience laugh at her own expense.
Princess, and her movie producer cum director husband, Adeshola Jeremiah, tied the knot on Wednesday 8th, May 2013. It was indeed a happy day for 'Madam' Princess who had almost lost hope at finding a husband then.
"I got married to somebody who I was in love with. At that time, he also said he loved me. Unfortunately, the marriage ended too soon. It was due to irreconcilable differences", Princess once stated in an interview.
Less than a month after their wedding, Princess and her ex-husband fell out of marriage. Since then, nothing whatsoever was heard from the chubby star regarding her love life as she still remains unmarried till date.
5. Mandy Uzonicha
Top Nigerian female comedienne, Mandy Uzonicha, aka Mandy, once said starting out was difficult. According to her, "nobody wanted to give a female comedian the chance to prove what she is worth. No one took her seriously". Her first real chance came when she appeared on Charly Boy's show in 1992.
After that, she started appearing in more shows. Though she may not be as active as she used to be, Mandy continues to be one of the women who began the process of breaking the glass ceiling in Nigeria's comedy industry, especially for women. "I am a divorcee.
I have come to realise that abroad, people don't even get married any longer; they live together.
From my own survey, I've found out that it is only in Nigeria, especially in Lagos that you have more than 100 weddings taking place every week. Let me tell you, being married is getting out of fashion. But in Nigeria, when you get married, you find out that it does not last", Mandy said in an interview.
6. Chigul Chioma
Omeruah, popularly called Chigul, has fast risen to become a household name when it comes to comedy business in Nigeria. She is a versatile comedienne who can mimic any accent; leaving you rolling in laughter.
Chigul left everyone in stitches when she released her cover for Adele's hit song 'Hello'. She is also an actress and featured in the award winning movie, 'Road to Yesterday' produced by Genevieve Nnaji. Beyond anchoring events, she also appears in videos and commercials.
In an Interview she granted recently, Chioma Omeruah said she didn't choose comedy, instead comedy chose her.
She revealed so much, including what led to her broken marriage. The strong and independent lady has been able to still hold her own and put smiles on the faces of her fans.
---
The article first appeared in
New Telegraph