The United Nations Humanitarian Coordination Agency (OCHA) has revealed that between 2,000 to 7,000 women and girls have been abducted and used as sex slaves since the beginning of Boko Haram onslaught in the North East six years ago.
According to Guardian, the report revealed that women and girls abducted by Boko Haram (at least 2,000) are often raped, forced into marriage, labour, religious conversion, physically, sexually, emotionally abused, exposed to sexually transmitted infections and are often pregnant when escaping captivity.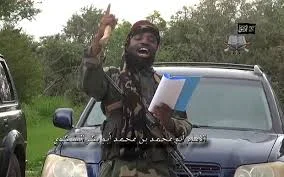 It would be recalled that there have been several reports on the abduction of women and girls in some villages in the North East and this include the schoolgirls that were abducted in Chibok, Borno State.
OCHA in a statement unveiling its 2016 Humanitarian Response Plan made available to Guardian and signed by the UN Humanitarian Coordinator, Jean Gough, lamented that some adolescent girls have reportedly engaged in survival sex to meet their basic needs.
It said 2,000-7,000 civilians have been reported missing while women and girls are subjected to sexual abuse and exploitation with some being used as suicide bombers.