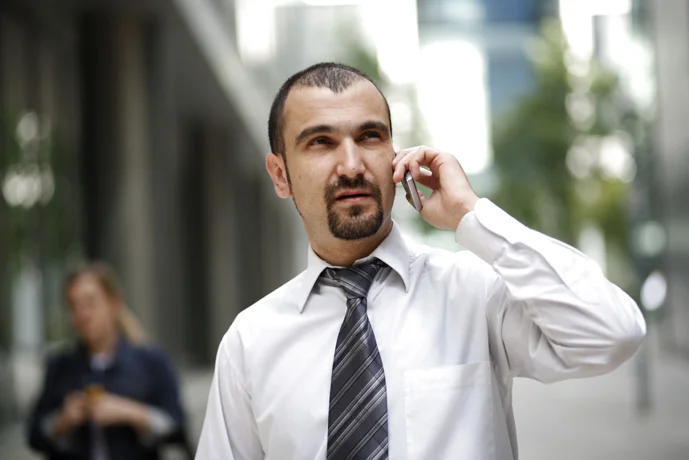 Nigerians have an insatiable appetite for staying connected as feature phones, smartphones, phablets and tablets all have a ready market in Nigeria. Nonetheless, the widespread adoption of mobile phones is draining people financially because buying recharge cards is almost as important as food to the average Nigerian phone user.
Phone bills are expensive in Nigeria, and this is magnified by the fact that Nigerian telecommunication companies charge a relatively higher rate than what they charge in other African countries in which they operate. This piece seeks to explore seven ways by which you can reduce your phone bills, keep more money in your pocket, and still stay connected with your contacts.
1. Get the Best Plan
The first key to reducing your phone bill is to get the perfect plan in the first place. Okay, there's really no perfect plan, but you can do a comparison between network providers to pick a line that offers you the best service for money. Your search for the best network provider can be made easier if you can answer the following questions objectively:
How many local and international calls do I make per day?
What is the volume of calls I make to people in my current network versus calls placed to contacts on other networks?
Do I spend more time making phone calls, or do I reach out my contacts over the web (WhatsApp, BBM, and Skype)?
Providing answers to those three questions will help you choose a network provider that offers the best value for money on your most preferred phone service.
2. Go offline when necessary
It would appear that data costs are becoming cheaper; yet, the relative cheapness might cause you to spend more money when you connect to the internet through mobile devices. You don't really need to keep the data usage on your phone on at all times. Hence, you can prevent your data allocation from wasting away because of incessant Facebook updates when "strangers" like your photos.
Unless, you are a front desk officer, customer care representative, or personal assistant to somebody, the world will not end if you get your emails, BBM messages, Facebook updates and WhatsApp messages after one hour.

3. Use free Wi-Fi where available
Still on data usage, you can save on data costs by using free Wi-Fi where available instead of depending on mobile internet all the time. Many offices, hotels, restaurants, and even churches have Wi-Fi on their premises. A quick Wi-Fi search on your phone will show you available networks.
Sometimes the networks will be password protected, but you can always politely request for a password if you have legitimate reasons to be at that establishment. You can then use the Wi-Fi to do the heavy lifting such as watching and downloading IrokoTV videos.
4. Text messages are still in vogue
Many people seem to have forgotten about the existence of SMS/text message services on their phones. You can reduce a significant part of your phone bill by sending text messages instead of making phone calls. The best part is that today's QWERTY keyboards and predictive text make it easier to compose a text message.
If the information you want to pass doesn't require an immediate response, a text message might be cheaper than a phone call and the recipient will be glad that you didn't interrupt them with a call while they were in the middle of something important.
5. Buy bundle services where available
Some network providers offer their subscribers bundle services, and you'll be doing your wallet a great assistance if you buy those bundles. A bundle service will include a set number of call minutes, data allocation, and a huge dose of SMSs.
Some people shy away from bundled services because the total costs look somewhat higher. However, you'll discover that your finances will be tidier and you'll have a handle on how much you spend on phone bills if you buy bundled services. Others usually shy away from buying bundled services because they are scared that they'll blow all the allocated call minutes quickly – I honestly can't help you in this piece.
6. Don't borrow money to make calls
All the major network providers in Nigeria offer a form of service that allows you to borrow money to make calls when you are short on call credit. However, borrowing money to make phone calls doesn't just make sense because the network operator will charge a 10% surcharge.
When you borrow N100, you'll get to make a call worth N90 and you'll still pay back N100. Many banks now offer a service that allows you to recharge your phone via a USSD service. It is *901*amount# for Access Bank and *894*amount# for First Bank account holders
7. You don't really need multiple devices
I see people with a feature phone, a smartphone and a tablet and I wonder what they do with multiple devices. You can do practically all you want to do with three phones on a single phone. If you observe that one network provider offers a great service on calls, while another one offers a great service on mobile internet, you can easily opt for a phone with dual-SIM capabilities instead of keeping multiple phones.
Image source: freeimages.com
Last edited by a moderator: