Congratulations for making it to the end of another week! When it comes to our healthy lifestyle, we tend to slack off a little on weekends - which is very good. We've toiled all week. We all need a break from time to time. Keeping up with a clean diet and an exercise routine is and always will be key to leading a happy, healthy and meaningful life. Here are 7 ways you can enjoy a healthy weekend: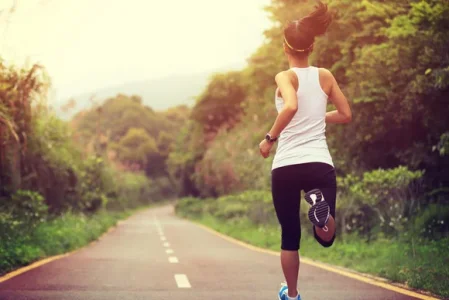 1. Workout in the mornings:
Before you head out for the day, lace up your running shoes and do something active. It can be a quick walk with a pet, a trip to the gym or a run through the park. Just do something.

2. Indulge yourself in a healthy way:
Treat yourself in a healthy way, and also stay happy being healthy. You can't starve yourself of the meals that you love just because you're trying to be healthy. Indulge yourself in at least a meal that will lift your mood and give you increased motivation to stay on track, rather that restricting yourself and giving up. You've worked hard all week long and deserve to reward yourself! Stay happy!

3. Don't eat like you do on the weekdays:
Hmm. We tend not to have good meals on week days, because of the rush to meet up with the day's and week's targets. Take a break from this. Buy fresh food items. Cook. Have a nice meal with friends and family. Refresh yourself. When you do this, you will be surprised at how much better you feel on Monday morning.

4. Have some time to relax:
The weekends were designed to take a break from the fast-paced work, school and social world and spend time relaxing. Whether you prefer to sleep or take naps, make sure you take some time out of your weekend to relax and slow down. Don't be overburdened with lots of activity for the weekend. It may weigh you down for the coming week.

5. Prepare for the week ahead:
One that that always sets the tone for a good week is knowing you have everything ready to go. Stock up on fresh groceries, wash all your fruits and vegetables, plan your meals and put the house in order. Just these simple tips help get your week off to a great start.

6. Get outside:
True, the weekend is a time for relaxation and to forget about the stresses of the past week, but try not to let this turn into a weekend of sitting on the sofa. Go outside your home. Visit friends. See some other parts of the city. Go for a ride. Go swimming. Play games. You'll enjoy this much more and feel reinvigorated afterwards.

7. Don't go hungry to a party.
Our weekends are filled with social events, like weddings, parties, church groups and so on. Don't be too dependent on food at parties. Before heading out, have something in your stomach. It could be snacks, fruits or vegetables. This will help you before you get to your event.