President Muhamamdu Buhari's administration has faced lot of critics and most especially some of the state governors are not helping the President visions while some are moving in negative direction to president's policy.
The success and failure of President Buhari do not only depends on his team and immediate advisers but also state governors who can can see beyond the Federal agenda and allocation by empowering its own citizen through programmes and actions driven project.
Meanwhile, since the inception of president Muhammadu Buhari's administration in may 2015, these following governors have not been portraying the administration of this government in good manner at the international scene thereby giving the President serious headache.

Ayodele Fayose - Governor of Ekiti state
, the self acclaimed semi-god, preacher and one who put President Muhammadu Buhari on his toes every minute. He is renowned for his controversial theatrics. 'The People's Governor', as he is fondly called in Ekiti state because of the massive support he enjoys in his state. No news day is complete without a scathing statement from Fayose.
Any statement or report abut Ayodele Fayose is most controversial, the latest being his report on President Muhammadu Buhari's wife, Aisha Buhari on an alleged role in Haliburton scandal. Asides, immunity and party politics, Ayodele Fayose is a force to reckon with in today's politics under the present APC-led federal government.
Nyesom Wike of Rivers State –
After battling a sitting governor, APC led state government and the federal might at various Courts, Governor Wike has become a great force and headache for All Progressives Congress in the state and federal government. Elections under Governor Nyesom Wike have been a nightmare, either ends inconclusive or the Election Umpire, attacked or the state is tense due to hoodlums' activities.
Rauf Aregbesola of Osun state
– The only Ogbeni among the state governors in Nigeria. Rauf Aregbesola's administration has witnessed a lot of bash from activists, the main opposition party in the State, Peoples Democratic Party and workers. Unlike the present Federal government, Ogbeni's policies have been the talk of the town ranging from his O'meal, O' work, "O' everything" and the Opon Imo (Tablet) that was allegedly contracted to his first son.
Another controversial angle to his administration was the meagre allocation the state gets from the federation purse which cannot sustain its administration nor provide basic social infrastructural activities for the State. Little wonders, the Governor is said to be running the affairs of the State without Commissioners at his second entrance into Office.
Ogbeni Rauf Aregbesola, Fayose's close ally during their school days at the Federal Polytechnic of Ibadan is fond of Dancing and Singing at every political rallies or gathering. This governor is the 'head boy' of debtor Governors.
Mallam Nasir El-rufai of Kaduna –
As popular as Mallam El-rufai is, so also is his controversial status. The former FCT Minister, who is renowned for the massive demolition of Abuja structure that renders many homeless is now toeing the line in the State.
El-rufai recently marked over 10,000 Houses, School and Churches for demolition in the state, also is the Anti religious bill, that still awaits Lawmakers' approval. Many critics view his administration as Anti Christian government in the State and his headache has always been the popular Socialist Senator, Shehu Sani, who keeps close tab on his government.
The State came under tension last year with the Zaria Massacre, with the whole world carefully monitoring the affairs of the Commission set up to look into the remote and immediate causes of the massacre.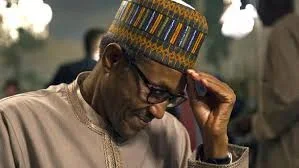 Adams Oshiomhole of Edo state-
He is the self appointed auditor of the Nigerian treasury and never fails to thrill Nigerians with his outbursts of how 'trillions' were looted. Critics claim Oshiomhole is trying to secure his next job by being as loud possible considering his tenure as Governor ends this year.
Samuel Ortom of Benue State
– Governor Ortom is another state governor that is on the neck of President Muhammadu Buhari. Though they belong to the same party, but the inability of his administration to suppress herdsmen attacks in the state sends a bad signal to President Muhamamdu Buhari's security team and pictures his administration in a bad light at the international scene. Ortom has come out on several occasion seeking help against incessant herdsmen attacks in the state.
Rochas Okorocha of Imo State
– Governor Okorocha is known for his intimidation against the state workers. He has in recent times threatened state workers of sack and also among state governor that finds it difficult to workers' salaries. His people believes that Okorocha is among those South East prominent leaders who wouldn't want the Biafra agitation to succeed. Recently, Governor Okorocha jettisoned his 2019 ambition because of President Muhamamdu Buhari anti-corruption war.