Valentine's Day has over the years become the birthstone of February for many Nigerians, especially lovers. On every February 14th of the year, many people exchange cards, gifts or flowers with their special "valentine."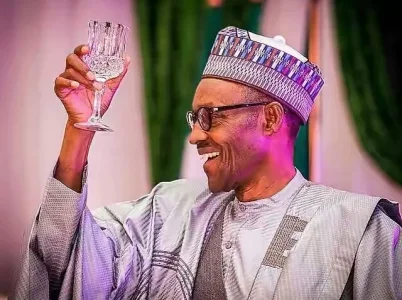 Should Nigerians regard President Muhammadu Buhari as their 2017 valentine, below are 7 unique gifts they expect from Mr. President.
1. N197 to $1
The increasing dollar rate has thrown many into untold hardship. For a country that survives on huge importation, the rate which sky-rockets daily has pulled many out of business. A N197 to $1 rate which the dollar was at President Buhari's inauguration in 2015 will suffice as a perfect gift.
2. New states
Nigeria's heterogeneous community lives more in nationality consciousness than unity. Since the days of military era, Nigerian minority groups clamour for more states which they believe would cover more of their interests. These include: Ibarapa State (from Oyo), Oduduwa State (from Osun), Njaba State (from Anambra) Orlu State (from Imo) Urhobo State (from Delta), Kainji State (from Kogi).
3. Nnamdi Kanu
The gifts Nigerians want are different and unique. So, for people of the South East region, the release of the leader of the Independent People of Biafra (IPOB), who is in detention and standing trials will be the greatest valentine's gift.
4. Stable power supply
This is a gift that will cut across majority of the population. Nigerians want a relief of huge spending on diesel.
5. Iphone 7
Yes, Iphone 7. Many ladies expect this kind of gift from their boyfriends but if he can't live up to expectation, they don't mind getting it from the Commander-in-chief.
6. Employment
According to the National Bureau of Statistics, Nigeria's unemployment rate rose to 13. 9 % in the third quarter of 2016. This is a statistics to worry about for Mr. President and a lasting solution to reduce this will soothe Nigerians more.
7. Buhari himself
President Buhari on 20th of January embarked on a 10-day medical leave to the United Kingdom and since then, have not returned to the country. Nigerians want Buhari's return more than any other gift.