Lagos State is known mostly for hosting one of the most popular cities in Nigeria, Lagos City. But that's not all about Lagos state. There is so much you probably don't know about Lagos State. Here is a list of 8 facts that you should know about Lagos State.
1.
Smallest State in Nigeria
Of all the 36 Nigerian states, Lagos state is the smallest. It looks absurd but it's actually true that this is the smallest Nigerian State. This is despite the fact that it hosts one of the most popular cities in Nigeria – Lagos City.
2.
The Most Populous State in Nigeria
Though it is the smallest state in the country, Lagos remains the most populous state in the West African country. The country accommodates 1200 new people daily.
3. House the
Tallest Building in West Africa
Lagos state plays host to the tallest building in West Africa. NECOM house towers is the tallest building in the West African region. This building that is located in Lagos is 160m above the city.
4.
Nollywood is Centered in Lagos
Africa's most popular film industry, Nollywood is centered in Lagos. Nearly all the acting scenes in Nigerian movies are in Lagos. It can only be compared to California in the United States.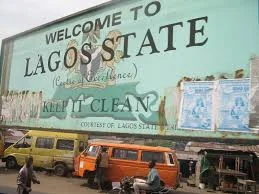 5.
Fast Growing State in the World
Playing host to the city of Lagos, the state of Lagos is considered to be among the fastest growing states in the world. The city of Lagos is responsible for propelling Lagos state to an economic hub.
6. The
Longest Bridge in Africa
is from the state
Lagos state has the longest bridge in the continent. The bridge connects Lagos Island to the Mainland and it is 11.8km long.
7.
Lagos Means 'Lakes'
The name is said to have been given by a Portuguese explorer, Rui de Sequeira when he visited the area in 1472. There are other affectionate names that Lagos is called though: Eko, Lasgidi, etc.
8.
There Is Another Lagos In Portugal






Source