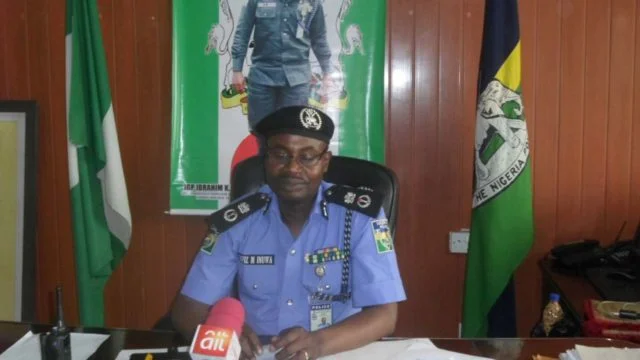 Mr. Hafiz Inuwa, the State Commissioner of Police Command has stated that his men under the Cross River State Police Command has apprehended no less than 72 persons suspected to have committed various crimes against the state over a 4 month period in 2017. Also recovered were 537 live cartridges that had been used with 116 guns and money that had been discovered on the suspected persons.
"Also, we recovered 537 live cartridges, two pairs of Army camouflage, two jack knives, one Toyota Corolla car, five android phones and the total sum of N800, 000," the Commissioner said.
The crimes ranged from armed robbery to kidnapping, as well as 8 persons being arrested for murder and other crimes.
In his statement, Mr. Inuwa stated that the arrests had been motivated by the Command's determination to halt the crime spree that had taken over the state in recent times.
Inuwa said that the mass arrest followed the command's determination to surmount the daunting security challenges across the state.
One of the suspects name Edet, admitted committing the crime, saying that he was led by the devil.
"I don't know what came over me the day I raped the corps member. I don't know why I allowed myself to be used by the devil," he said.
The Commissioner advised parents to check the peer-groups and activities of their children and wards in order to discourage their involvement with negative groups of friends.
Courtesy: Punch News