Nigeria's Vice President, Prof. Yemi Osinbajo hosted a media forum at Aso Rock on the evening of Children's day with a number of media houses and social influencers present. He touched on so many issues, among which are: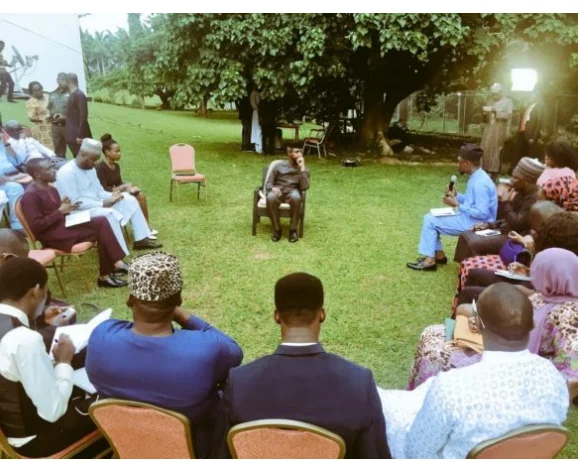 On budget implementation:
Budget implementation has started. We will start making payments for the big-ticket infrastructure items very soon.
On recovering stolen funds:
We're currently investigating embezzled military funds to the tune of $15 billion. That's half our FX reserves.
On the transparency of the present administration:
PMB not interested in making money or awarding contracts. Same goes for me. Public service has to be public service. We're committed to building a country where integrity is the rule & corruption is the exception, not the other way round. We have a line in the budget for recovered funds; our plan is to utilize the money as transparently as possible.
On PMB
: PMB is extremely open to criticism of his own policies and positions. But he also has his own positions, as he should.
On the government not being as harsh on itself as it is to Nigerians:
PMB is an extremely frugal person, and this is clear from his lifestyle. I can tell you he's cut a lot of government waste. I was doing far better as a lawyer in Lagos, in terms of earnings, than as Vice President I'm not complaining though.
On Niger Delta:
PMB is about to launch the cleanup of the Niger Delta, which is first time any government is taking serious steps in this regard. We're engaging with every sector in the Niger Delta. When people have genuine grievances, we must engage with them.
On curbing violence in the country and increasing performance of law enforcement:
I now get a report from the Police virtually every week, about what's happening nationwide.
On healthcare:
Focus of government is on primary health care. This is because the majority of Nigerians access healthcare from those centers.
On calling Niger Delta Avengers criminals:
My firm view is that the wanton destruction of oil pipelines and export faculties is criminal conduct.
Credits: BellaNaija