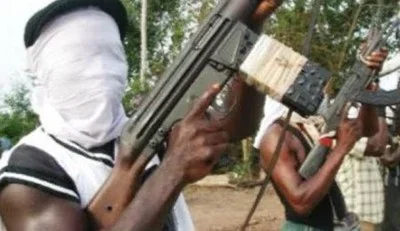 Abu sits with his legs crossed on a mat in front of his father's simple thatched house in Kano, northern Nigeria. Dressed in an old cream kaftan, the 10-year-old nervously touches the back of his skullcap with one hand and bites a fingernail on the other as he recalls an ordeal no child should ever have to experience.
He was nine when Boko Haram, the brutal Islamist terrorist organisation, seized him from the street in Maiduguri, the northern Borno state, and spirited him into slave labour where he remained for a year. Abu was taken to Borno's Sambisa forest to work at one of the multiple camps spread across the vast and remote game reserve that has now become a home and hideout for the fighters.
Boko Haram, whose name means "Western education is forbidden", has become untouchable in parts of Borno state in rural northeastern Nigeria, and has comfortably evaded the country's armed forces. It has made its trademark the targeting of girls' schools. In April, 276 girls were kidnapped in Chibok.
The kidnap victims are invariably used as child soldiers, sold into slavery or if they are girls, sold into marriage.
Click here to read
Source: #ThisDay