The Federal High Court in Abuja, on Friday, ordered Governor Okezie Ikpeazu to pay what it described as a 40,000 Naira damage fee to Mr Uche Ogah.
In his ruling, Justice Okon Abang said that the sum should be paid before further proceedings will be taken before the court.
Justice Abang said that in his attempt to malign the court, Governor Ikpeazu only succeeded in slapping the court in the face.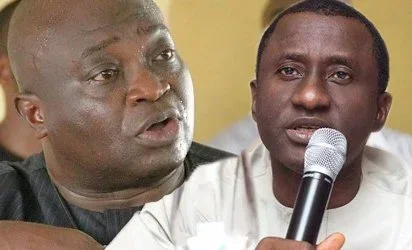 Abang also dismissed a post judgement application made by both parties involved in the matter.
He ruled that the application lacked merit as Ikpeazu undermined the integrity of the Federal High Court.
In addition, Justice Abang ordered a stay on proceedings in the matter before it pending the Appeal Court's decision on a related motion filed by Governor Ikpeazu.