There was a mild drama at a suburb of the FCT, Abuja over the weekend as a man suspected to have 'stolen' another man's manhood at a popular market in Madalla was beaten to stupor by irate mob.
The unidentified suspect, who came from Suleja, was said to have alighted from an unmarked vehicle and pretended to be buying fairly used clothes and in the process, intentionally hit a passer-by.
An eyewitness, Shehu Yakubu, who spoke to Daily Trust, said "The man pretended as if he had fallen down and in the process brushed the victim with his shoulder.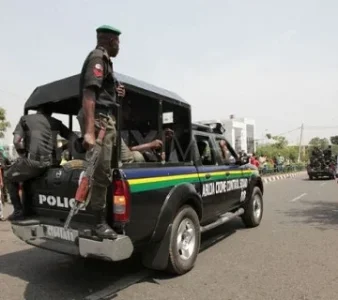 "The young man raised an alarm about the disappearance of his manhood few minutes later whereas the suspect denied stealing the manhood and the mob that had already gathered, descended on him beating him into a stupor, until members of the vigilante group rescued him."
Yakubu added that the man later confessed and 'did another routine' and the victim's manhood was 'restored.'
Reports allege that members of the vigilante group later took the suspect and the victim to the police station.
A police officer at the station who pleaded anonymity, reportedly said the suspect would soon be charged to court.
- DailyPost