Tension at the Tundunwada area of Lugbe, a satellite town in the Federal Capital Territory when a transformer exploded and electrocuted six persons, including a pregnant woman.
About four persons were also said to have been injured during the incident, including a six-year-old boy, Destiny Okolo, who suffered injuries on his face and left ear.
According to PUNCH, the transformer was on fire for about 10 minutes during which it sent devastating electric current to some residential apartments in the area.
Geoffrey Atoh, 24, whose friend, Joseph Terva, was electrocuted, explained that the victim was about stepping out of his apartment when he was killed.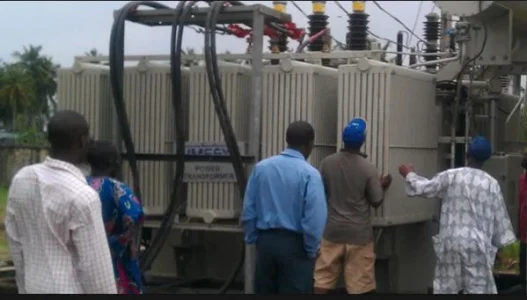 "We were outside when the transformer exploded and started burning for about 10 minutes. Everyone was afraid and started running helter-skelter. It was later that I heard that my friend, Joseph, was electrocuted. We rushed down to his house and found that he had died," Atoh explained.
The Head, Corporate Communications and Community Relations, AEDC, Mr. Oyebode Fadipe, said investigation had commenced into the incident.
He declined to speak about compensations for the victims until the cause of the accident had been established and a decision taken by the management.