Bala Ngilari, embattled deputy governor of Adamawa state who is facing impeachment charges alongside Governor Murtala Nyako, has resigned from office, Premium Times reported.
Ngilari's resignation letter was reportedly read on the floor of the Adamawa state assembly by the speaker,Umaru Fintiri. The lawmakers accepted the resignation instantly.
More details later...
#Ngilari #Adamawa #Nyako #Fintiri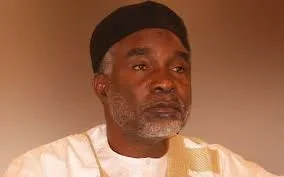 Last edited: