Mallam Nuhu Ribadu, former Chairman of the Economic and Financial Crimes Commission (EFCC), may soon join the Peoples Democratic Party (PDP) to contest the governorship election in Adamawa State; The Nation reported.
Ribadu is said to be under intense pressure from family members, relations and associates who constantly urge him to use PDP as a platform to realize his governorship ambition.
A source who spoke anonymously said, Ribadu may have to join the PDP because, "the exit of ex-Governor Murtala Nyako has weakened the All Progressives Congress (APC), with most members defecting to PDP.
"If Nyako had been around, the APC governorship ticket would have been automatic for Ribadu. But the situation in APC in Adamawa State now is that former Vice-President Atiku Abubakar is now firmly in control of the party's structure in the state. Given their antecedents, there is no way Atiku will allow Ribadu to be APC's governorship candidate.
"Even if Atiku is forced to concede the APC ticket to Ribadu, he will win, but PDP will control the House of Assembly. We will then have a replica of the situation in Nasarawa State where Governor Umaru Tanko Al-Makura is at the mercy of the lawmakers.
"All these calculations make Ribadu's defection to PDP a fait accompli. He is just waiting for the Independent National Electoral Commission (INEC) to issue guidelines", the source said.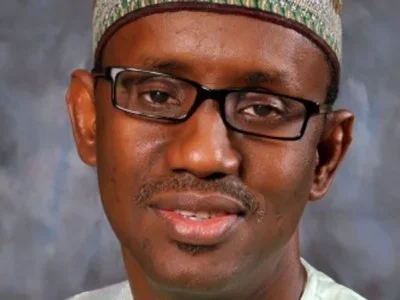 #Ribadu #PDP #APC #Adamawa #INEC